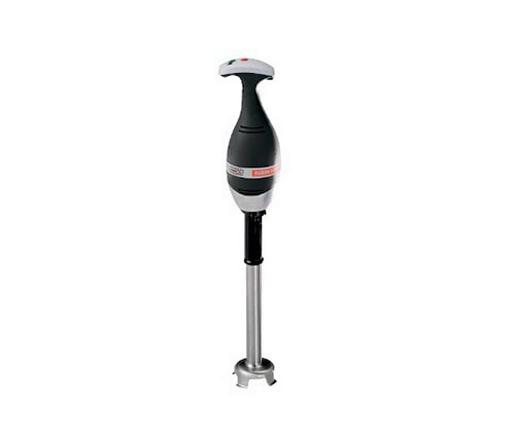 Dito Sama 600396 Immersion Hand-Held Mixer, 32 Gal. Capacity
Sold out!
But others still available...
See other offers
See other offers
Chat now
and we will help you find a similar product!
Earn FS
X
Dollars!(Must be a registered or Pro user)
info
Direct from Manufacturer
Free Shipping
(Typically Ships in 1-5 Business Days)
Description details
Dito Sama 600396 32 Gal. Immersion Hand-Held Mixer w/Stainless Steel Tube, 32 Gal. Capacity
Very easy to use, assemble and dismantle.Bayonet system to easily remove accessories without the use of tools. The safety feature requires both hands to start the mixer (no-volt release system). Red luminous indicator flashes when the device is overloaded. Its lightweight ensures optimum comfort for the user. Thanks to its electronic speed variator, a quick press with the thumb on the selector is all you need to change speeds. Parts in contact with food - tube, blade, shaft - can be completely dismounted without tools for easy cleaning. Lightweight, ergonomic grip, and adjustable speeds make preparation tasks fast and easy; anti-splash bell knife design. Bayonet system makes it fast and simple to exchange tools. Overheating warning red indicator. Tube, knife, and whisks are dishwasher safe. Productivity suitable for 50 to 300 meals per service. Designed to be used directly in stew pots up to 32gal (120Lt) depending on stainless steel tube length.
Electrical: 110-120 V/1N ph/60 Hz, 9,000 RPM. Plug Type: USA NEMA 5-15P.

Dimensions:

5-7/16""W x 4-3/4"D x 34-1/16"H

.
UPC #:

819450020199

.

For Commercial Use Only
Detail: New
* * * *Unit is Non-Returnable * * * *
This item is backed by a 90-Day warranty.