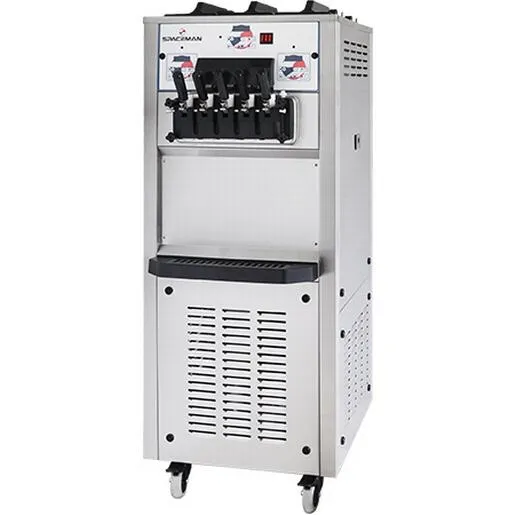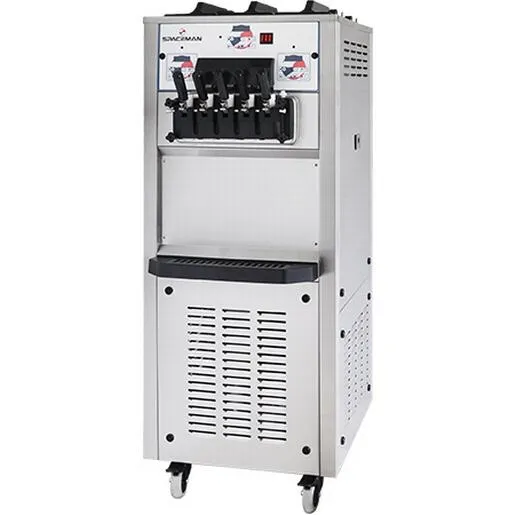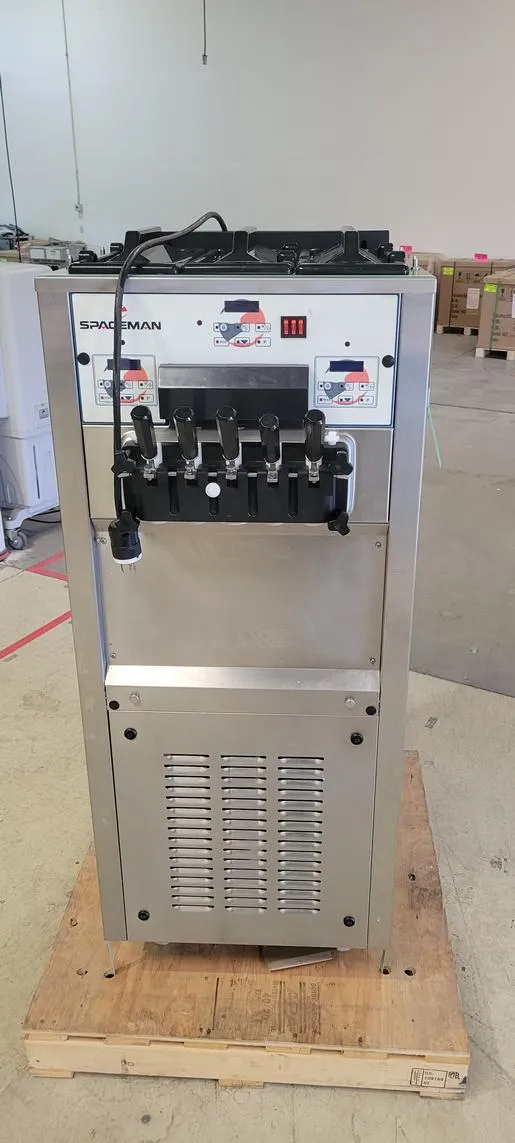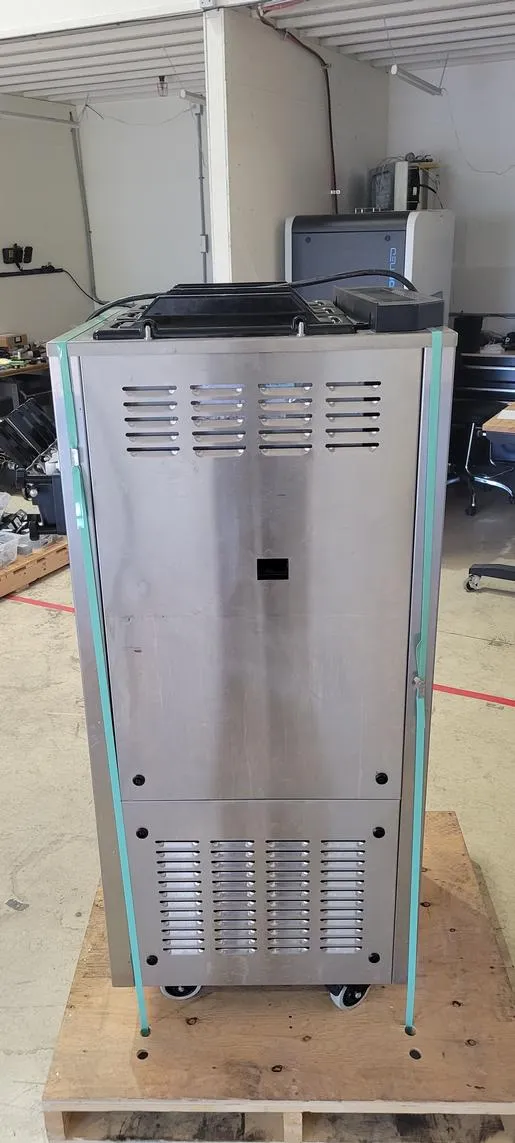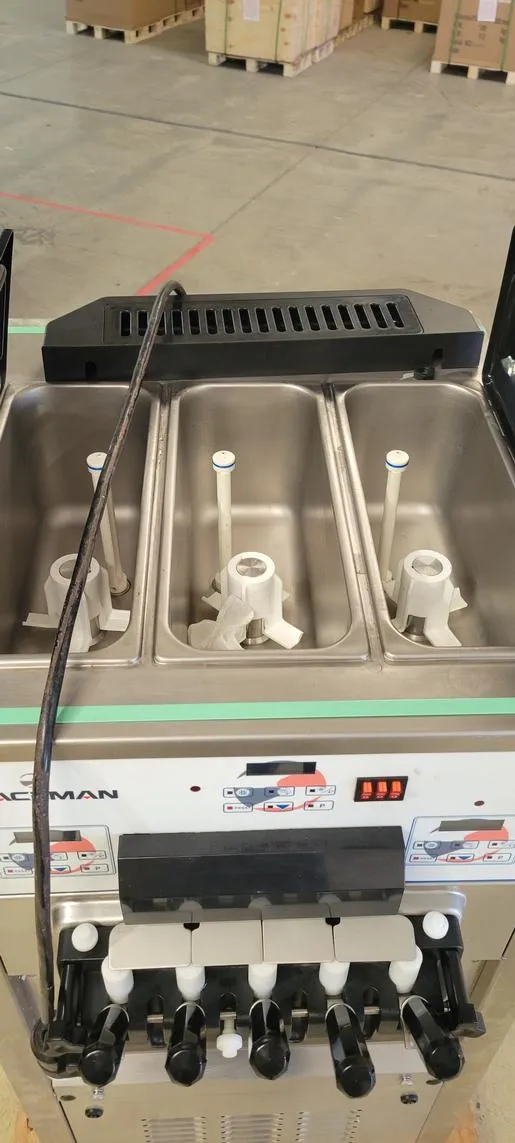 Spaceman SM-6268H Soft Serve Freezer
FREE SHIPPING with liftgate included!
In Stock!
Typically Ships in 1-5 Business Days
Earn FS
X
Dollars!(Must be a registered or Pro user)
info
Factory Refurbished-Minor Imperfections
Direct from Manufacturer
Free Shipping
(Typically Ships in 1-5 Business Days)
Description details
A medium capacity, 5-handle, gravity feed, floor standing soft serve freezer. Capable of producing a variety of Soft Serve products including: Frozen Yogurt, Ice Cream, Custards, and Sorbets. Independent digital control systems automatically regulate and maintain consistent product quality on each cylinder. Refrigerated hoppers and Standby Mode keeps product fresh, even overnight. Three cylinders and two twists allow for maximum flavor variety.